Daily Archives:
April 8, 2017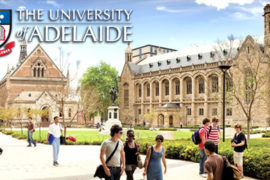 Adelaide Scholarships International (ASI) 2017/2018. See application details below. Adelaide Scholarships International is offering 2017/2018…
Join 100,000+ other subscribers
Contact Us
Address: Cross River, Nigeria.
Phone: (+234)-813-4141-081, (+234)-818-4214-587
Email: twscholarships@gmail.com
DISCLAIMER NOTICE
TheWorldScholarships does not give out any scholarship.
We do not also sell past questions on behalf of any company(ies). The materials we sell are based on experiences of candidates that wrote the examination in the past.
Finally, every individual is responsible for what he/she types in the comment box.
Thank you for visiting us. We love you.